Wedding Design | Illustration | Information Design
I had the pleasure in designing and illustrating for a client's wedding. This was a 4 month project, where I worked closely with the client's wishes, as well as my own creative liberties.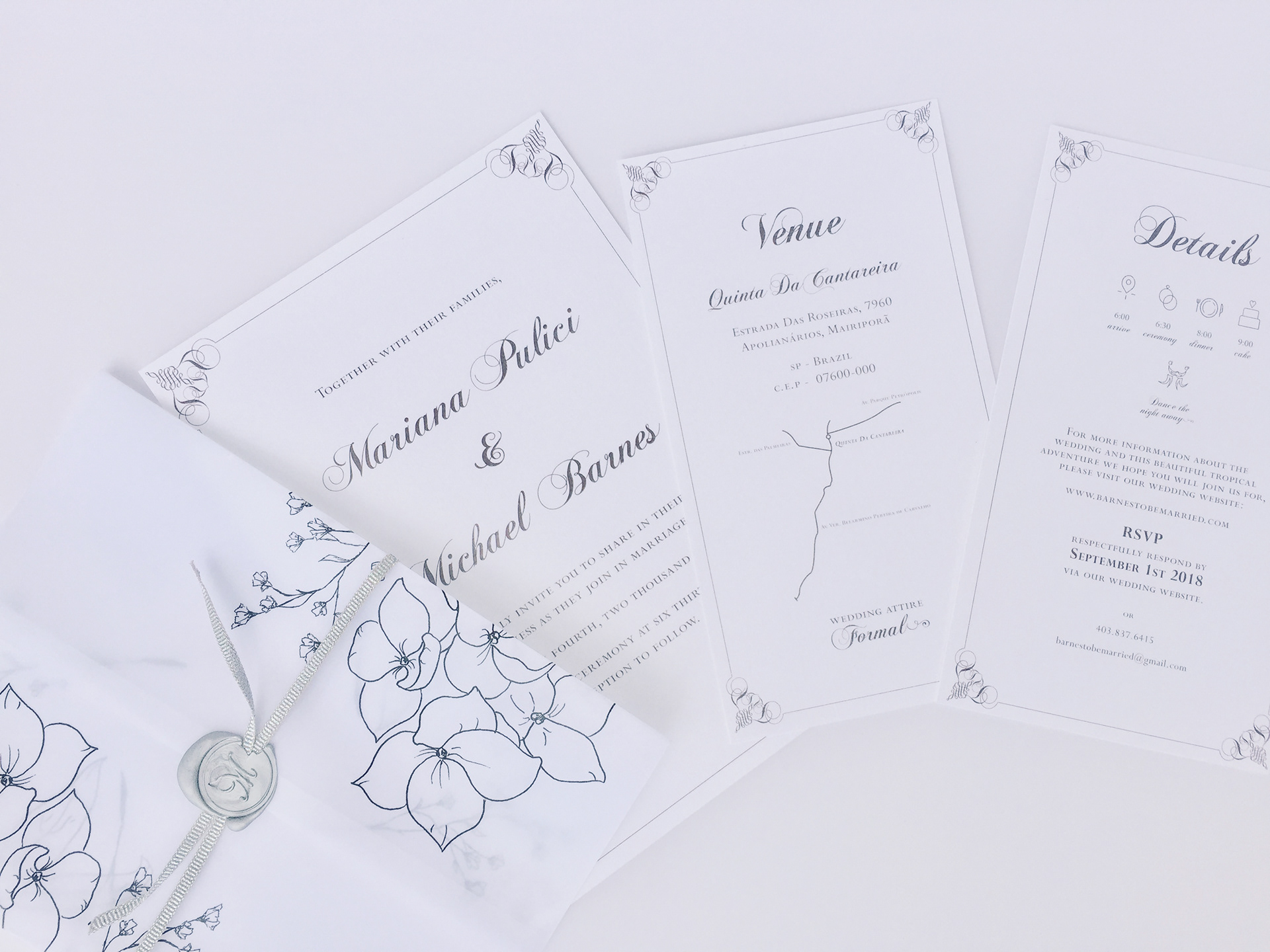 I aimed for an elegant yet earthy feeling to this wedding design, with little details and flourishes to be noticed while reading through. Presentation and and attention to detail was center of importance.