Brand Image | Branding & Identity | Story Writing | Conceptualization | Content Creation
Myself and three other team members were called on by Village Brewery in YYC to create a new Beer Flavour in part of a competition within our class. The Village Bow made it to the Final Five, and participated in the Pub Night Awards at National Bar YYC. 
Scroll on to view the whole story and development of the Village Bow.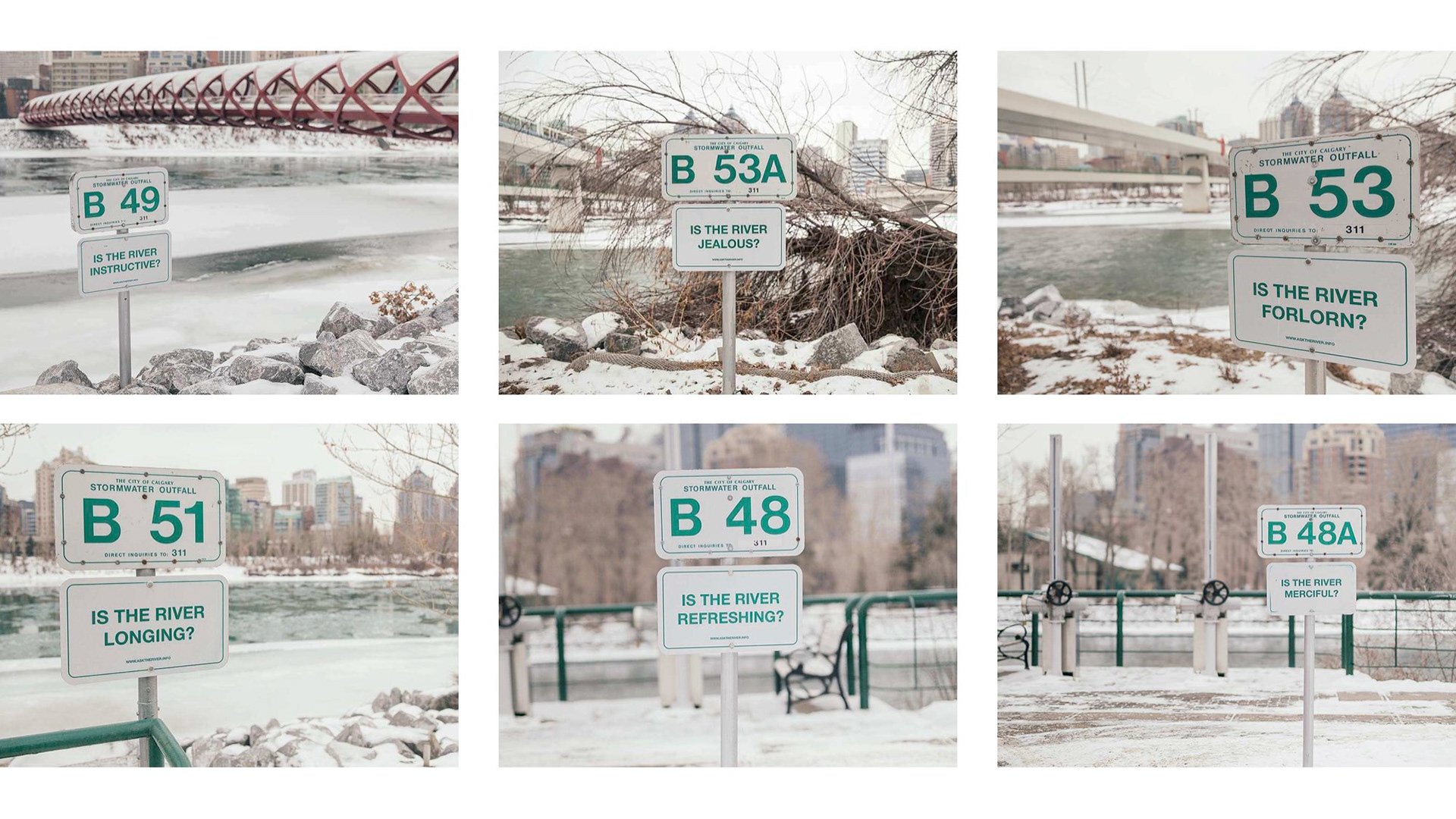 The Bow River holds a special place in any Calgarian's heart. Look closely and you will see the signs all around, humanizing and characterizing the Bow River. 
We highlighted this notion of
the river always being our friend
, it's always there when we need to relax or celebrate among our loved ones. This was the key development for our beer character.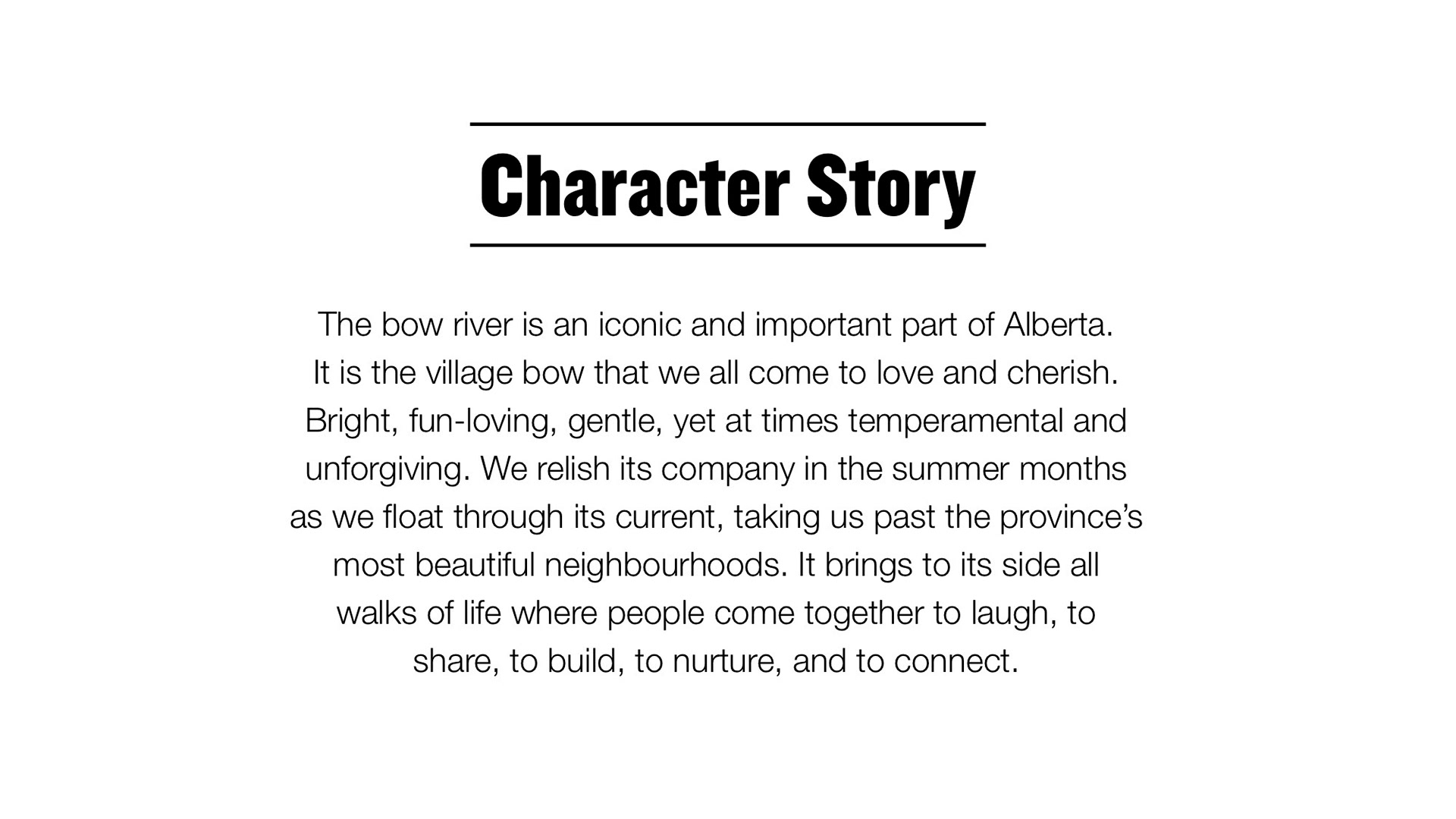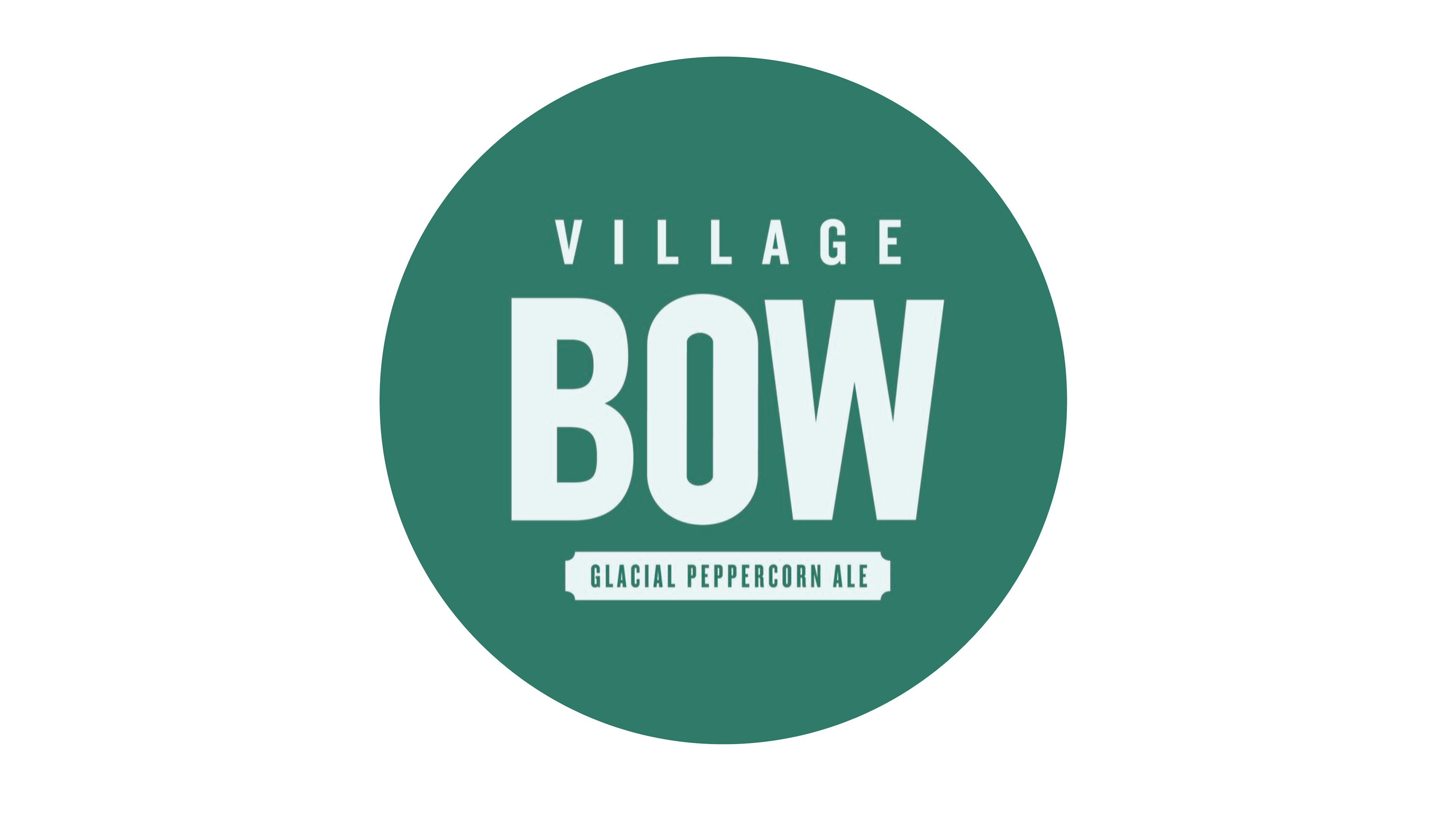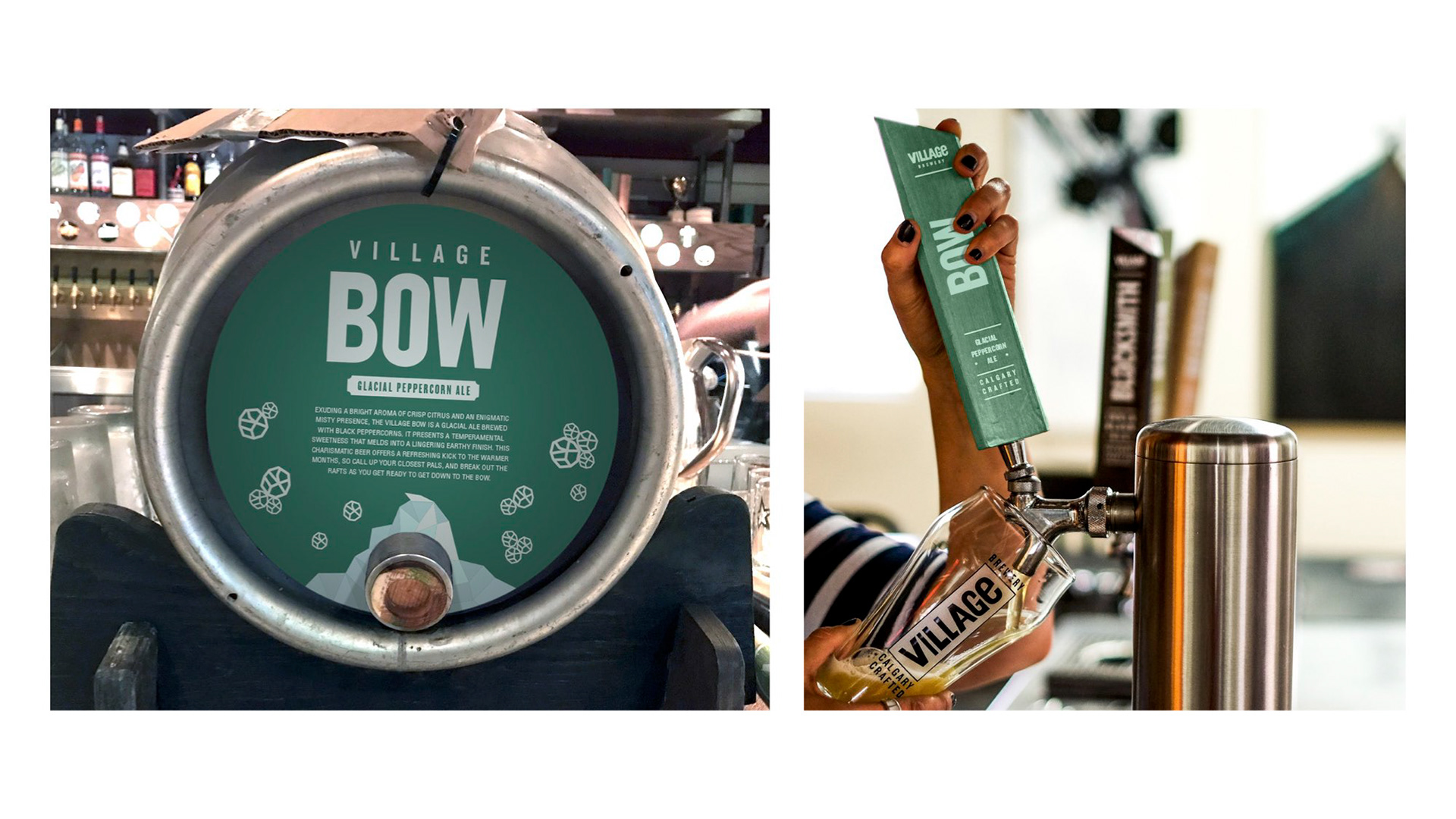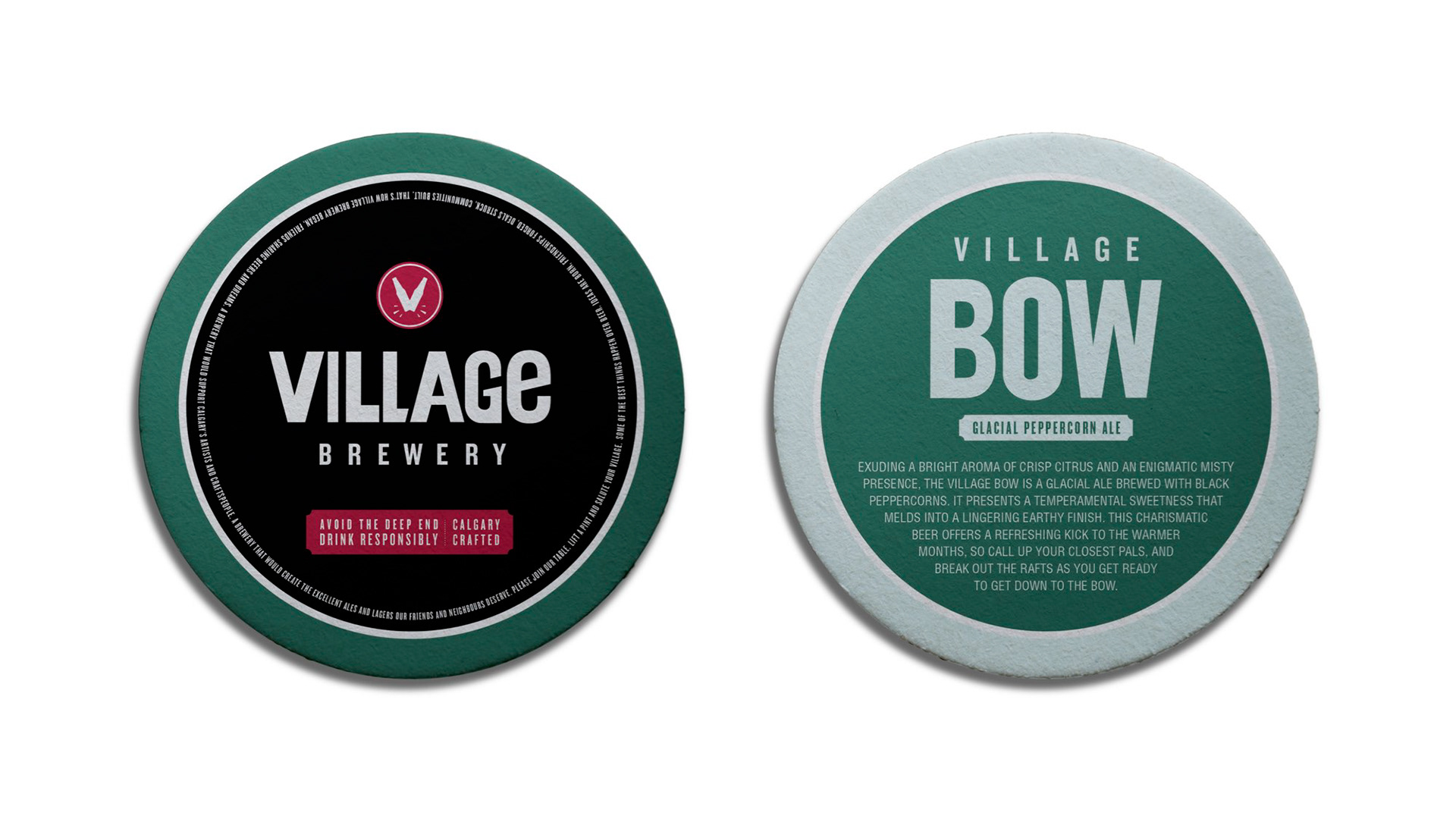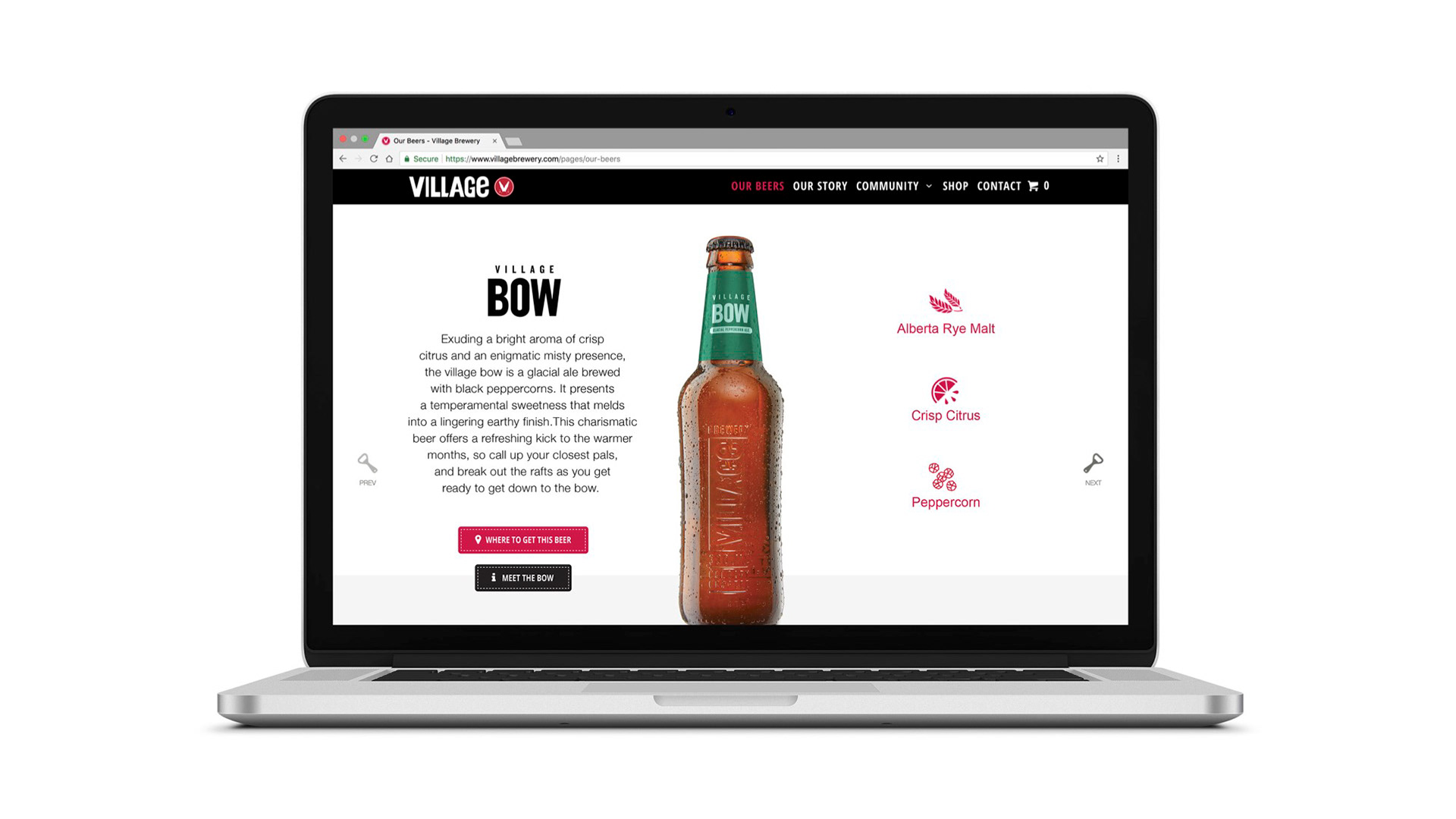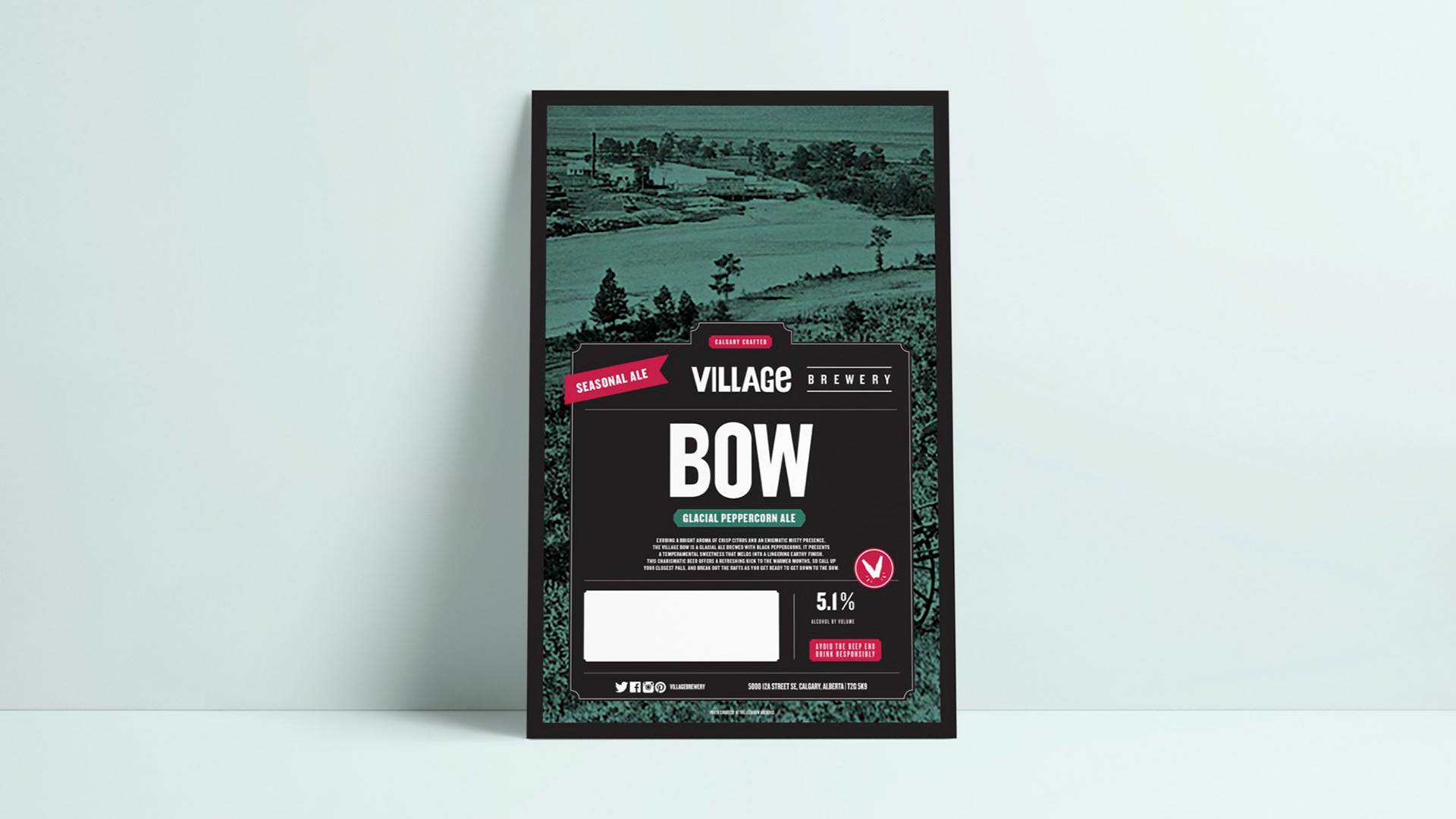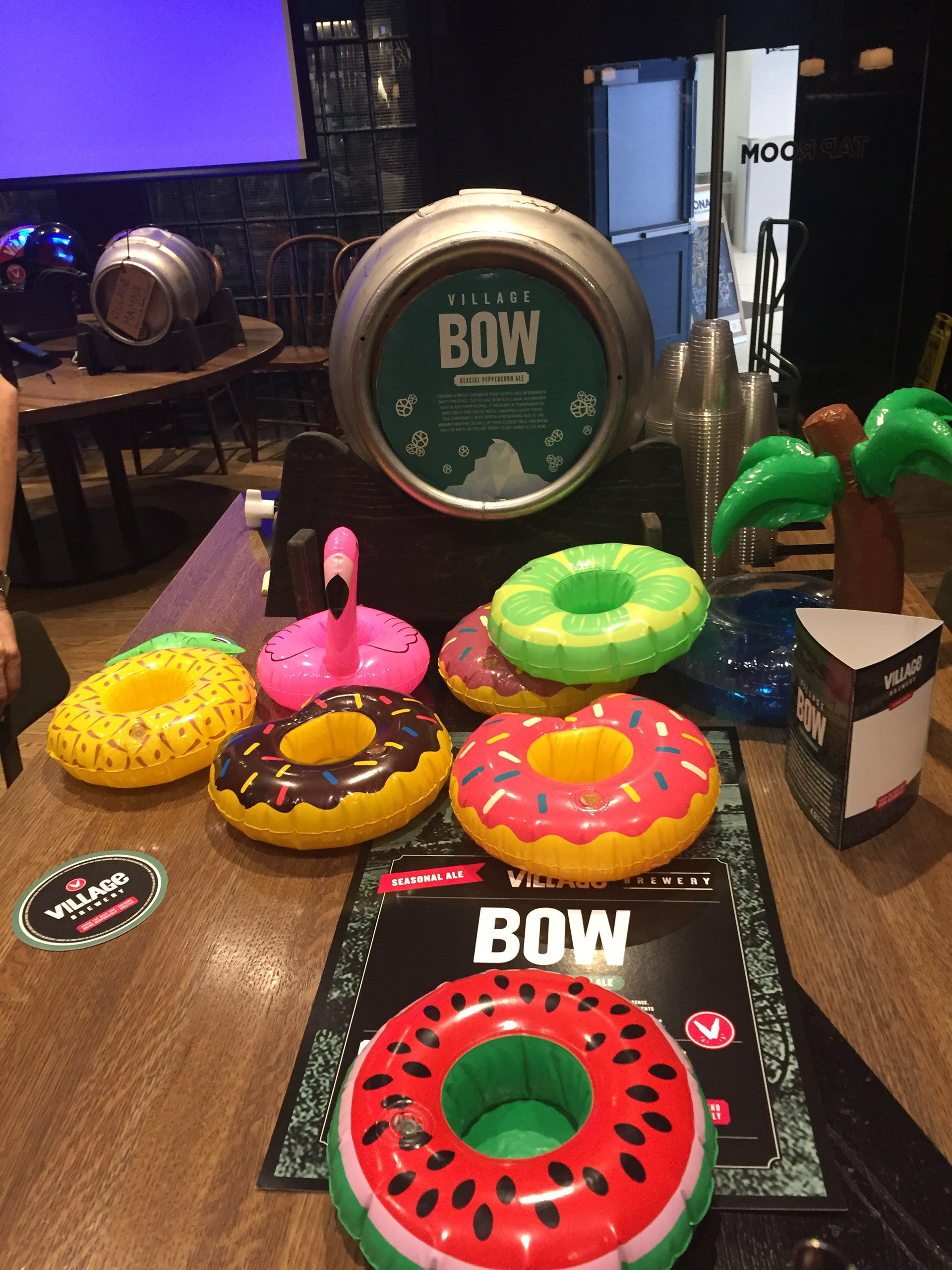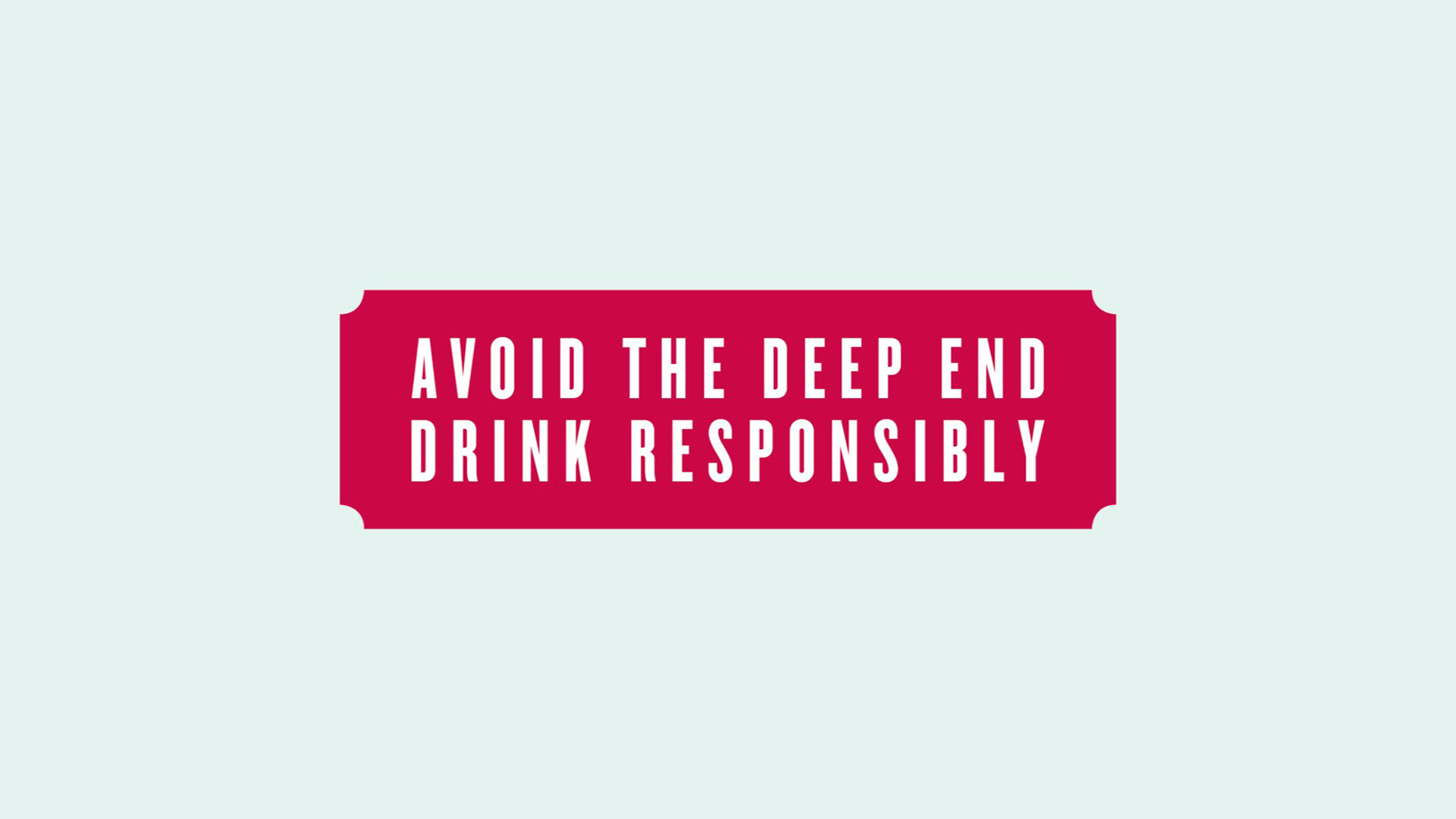 This project defined the value of Brand Image. 
Thank you to the Village Brewery for allowing us to have the opportunity to create a new story to stand next to a legacy of beer concepts that came before.