INNA Magnetized Water Purification System & Video Campaign
Information Design | Packaging Design | Demographic Research | Branding & Identity
Video Editing & Motion Graphics | Campaign
Inna is a Magnetized Water Purification System. Designed for both the desk-job or for the person who is always on the move.
Technology and design inspired by the wonders of the Aurora Borealis.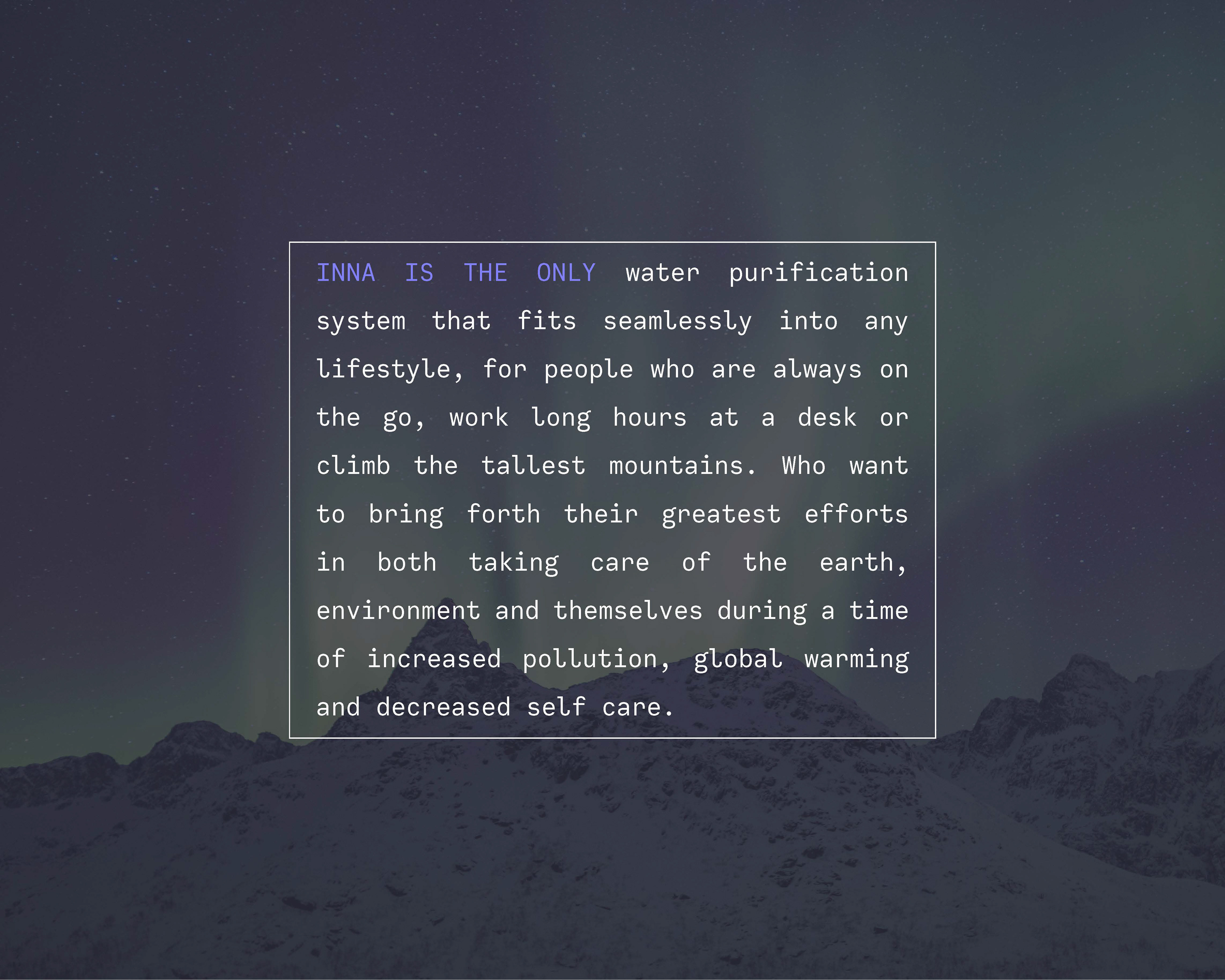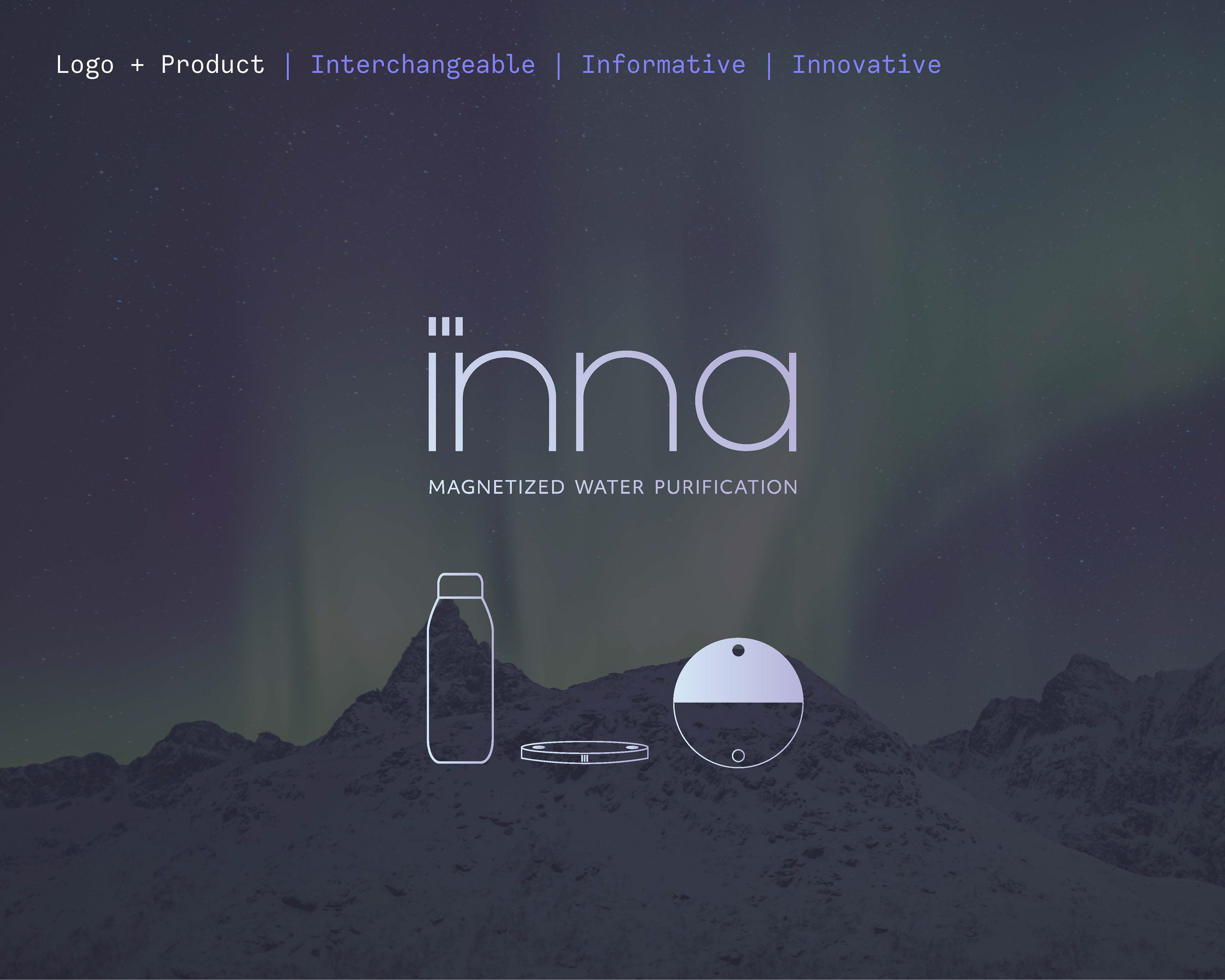 The base of the system, operates with the push of a button, mimicking the colours of the northern lights when actively purifying the water. 
Not only does the system seamlessly blend in with any environment, but it is also a display, and
a performance.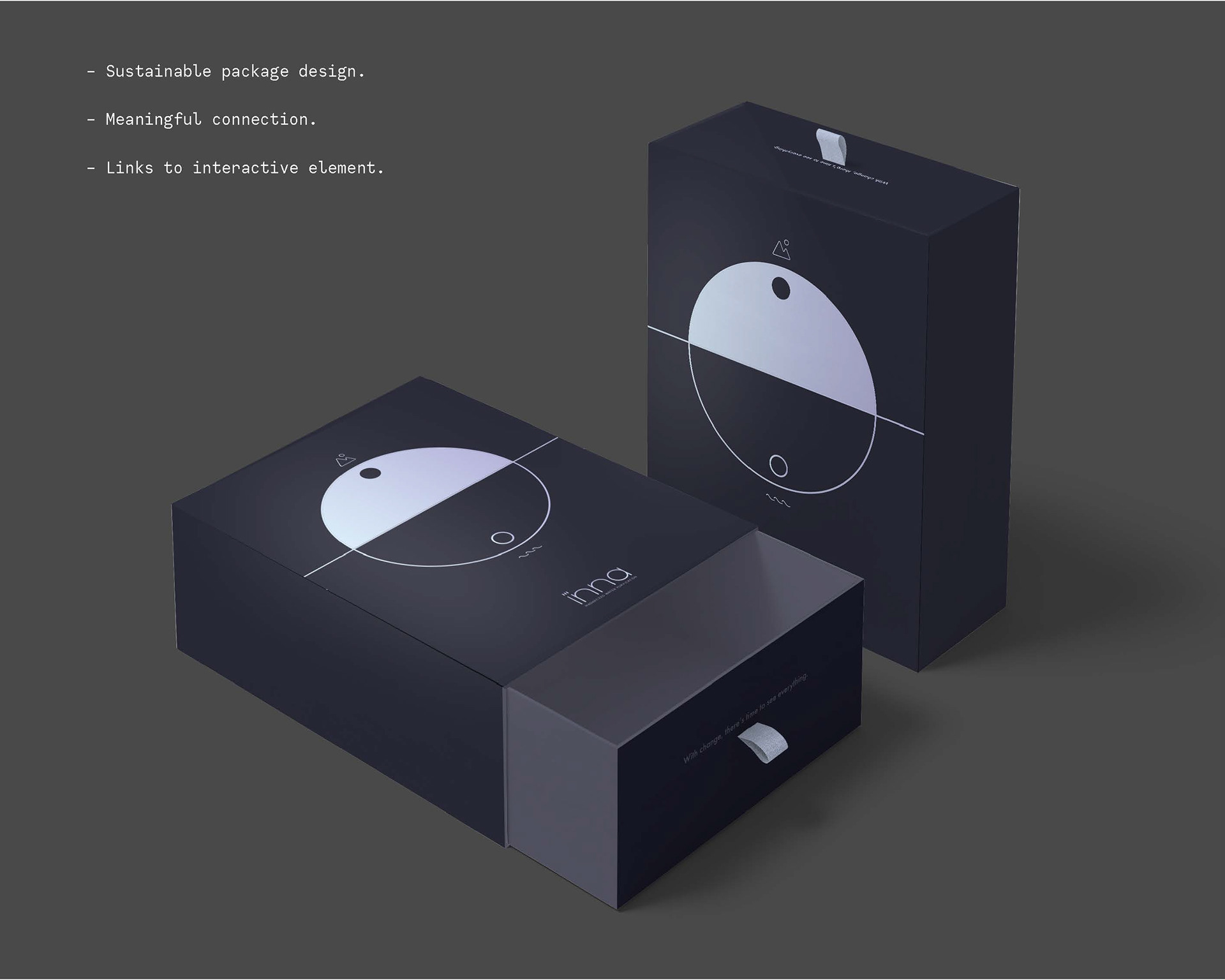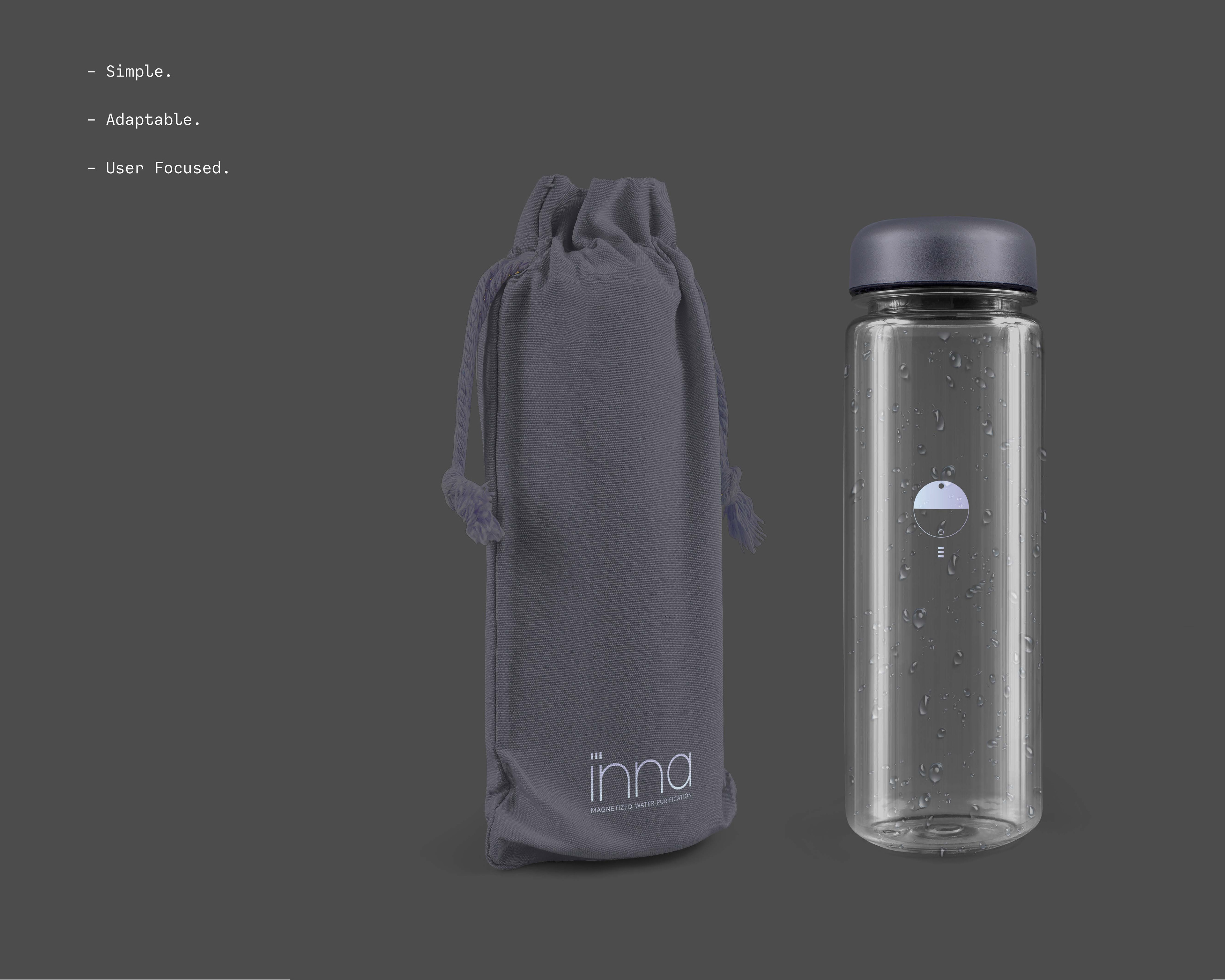 The Inna Campaign calls to attention something that is often overlooked – The health of our earth. Two videos that initiate change, an interactive kiosk and an inspiring motion graphic, highlighting why Inna is perfect for anyone with a busy lifestyle.
An interactive screen to be placed in any setting, asking people to connect physically with the campaign. And a commercial seen below, to invoke interest.